Oscar's BASIL DRESSING
"Makes you want to eat salad."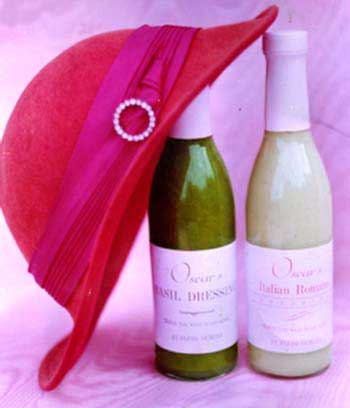 Look for Oscar's BASIL DRESSING
in a grocery store near you.
Try Oscar's Basil Dressing. Also look for Oscar's Italian Romano
and watch for our new flavor "Sweet Sesame."
Inquiries to: oscar (at) mcn (dot) org
*Please substitute @ for (at) and . for (dot) when emailing inquirey.
Reducing spam one @ and dot at a time!
Last update 15 January 2017
©1992-2013 Oscar's Enterprises